Welcome to Northern High Chorus Department!

2018 All County Audition Results- If your name is listed below you made the group.

Marlena St. Jean
Marianne Thayer
Nina Reynolds
Elizabeth Cerrito
Helena Jost
Olivia Brague
Ariana Alvarez Morales
Makayla Morgan
Annabelle Argeles
Abigail Boley
Camille Kinder
Ava Senyard
Catherine Garcia
Olivia Phillips
Hannah Garcia
Leigha Dick
Hailey Croce
Maliyah Hatchell
Phoebe Bailey
Adriana Money
Sarah Meador
Emma Sanders
Caitlin Daniels
Aaliyah Roach
Ashton Tatum
Ruhaan Ahmad
Cody Baxa
Andrew Brower
Ethan Sparks
Brandon Little
Richard Simpson
Marco Dorsett
Zachary Staver
Jacob Stringham
Erek Valesky
Ethan Stringham
Aiden Johnston
Ethan Murphy
Zachery Johnson
Joshua Greenwell
Hudson Harper
Drew Martus
Gavin Schick


Syllabi
Calendar
Powered by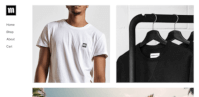 Create your own unique website with customizable templates.